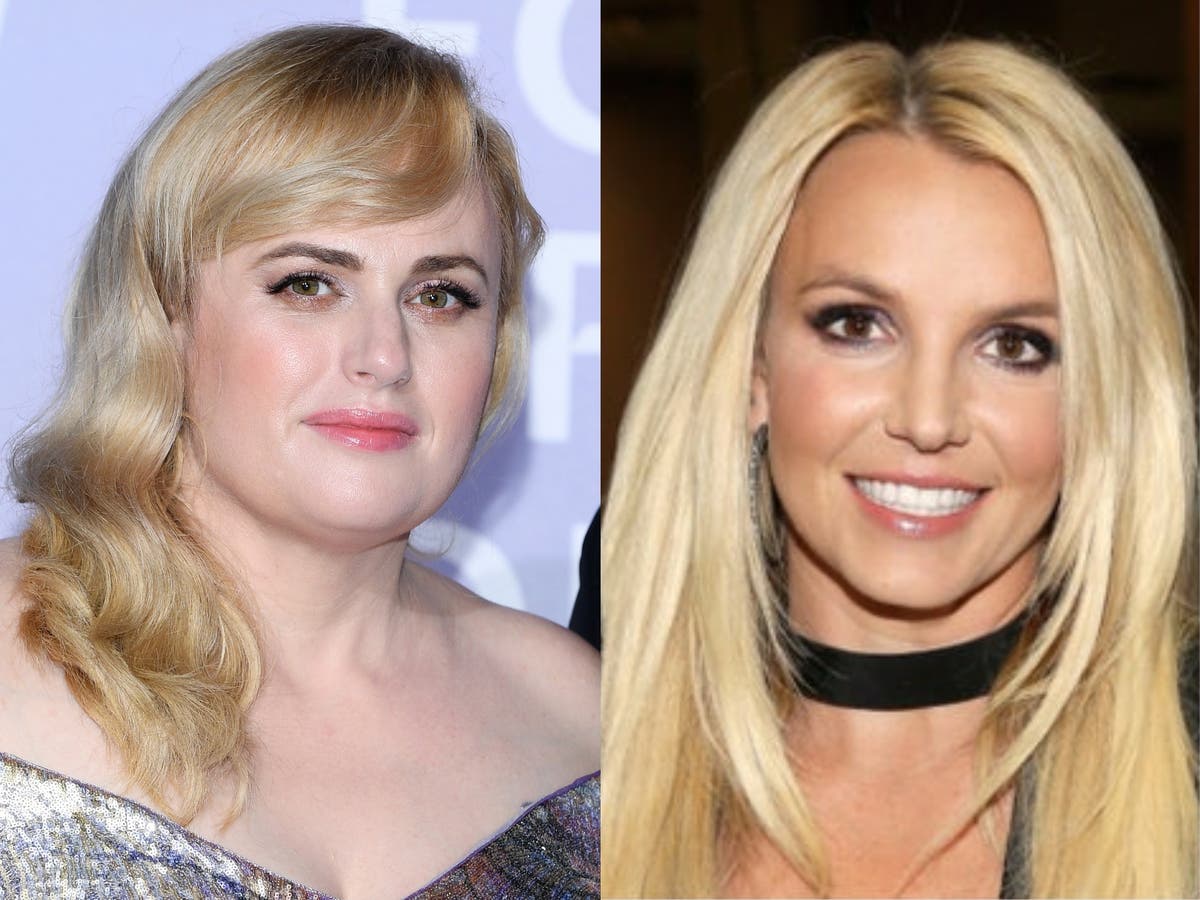 Rebel Wilson has paid homage to Britney Spears in a recent Instagram post.
The actor shared an early glimpse of her forthcoming film Senior Year, in which she is dressed like Spears in the music video for the singer's 1999 hit "(You Drive Me) Crazy".
Senior Year stars Wilson as a cheerleader who attempts to reclaim her high-school life after being in a coma for 20 years. The film is due to arrive on Netflix in 2022.
In a photo shared to Instagram yesterday (1 August), the Australian actor is seen wearing a green top and sporting long, blonde wavy hair similar to Spears's look in the music video.
The 41-year-old is seen sat on a stage with a neon sign that reads "Crazy" hung behind her.
"My life is CRAZY right now ps [heart emoji] you Britney," wrote the actor alongside the photo.
Last week, Wilson shared a TikTok video in which she teased another scene in the film inspired by the same music video.
In it, she is seen wearing a waitress uniform and pigtails similar to how Spears is dressed at the beginning of the clip.
"If you're a  Britney fan you might have worked out what we're doing," said Wilson.
The Bridesmaids star recently revealed what motivated her to lose weight over the past year, stating that it was for fertility reasons.
"That's kind of what started it, that if I lost some excess weight that it would give me a better chance for freezing eggs and having the eggs be a better quality," she said.
"It wasn't even really myself, it was more thinking of a future mini-me, really."